Former pool store owner agrees to one-year probation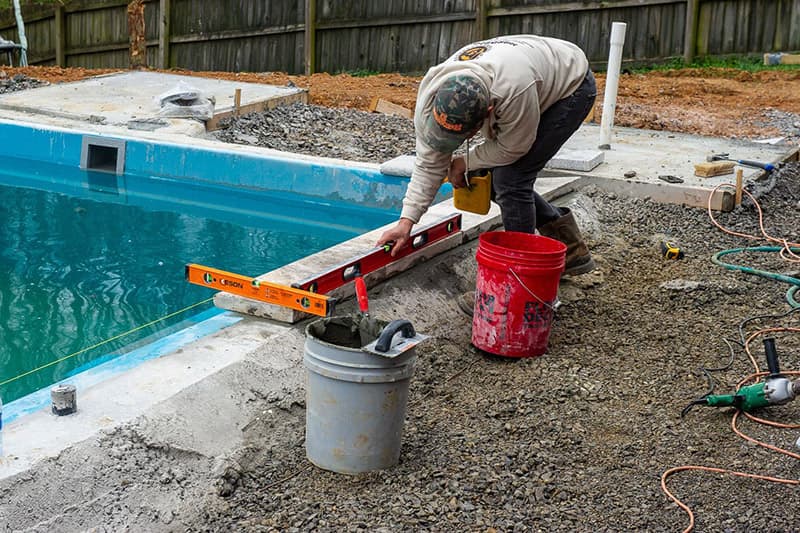 Former pool store owner agrees to one-year probation, then dismissal of charges
from KTRE, By Stephanie Frazier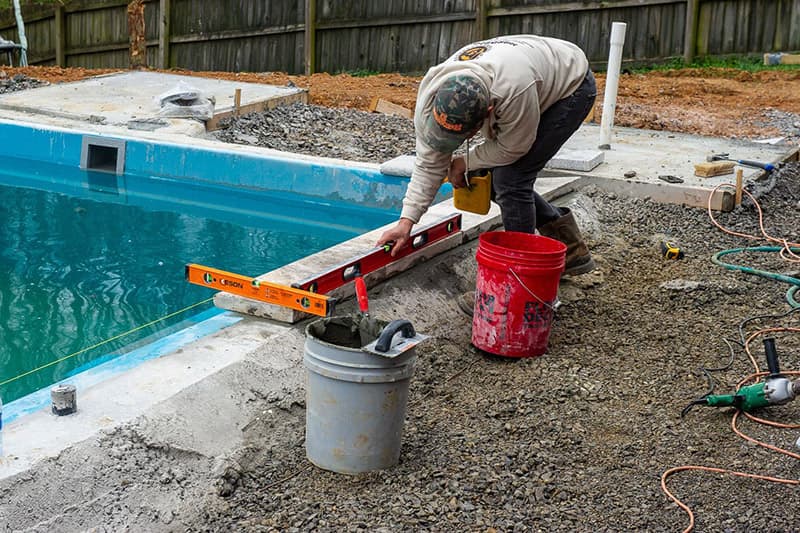 ANGELINA COUNTY, Texas (KLTV) – The former owner of The Pool Store in Lufkin has agreed to a pretrial diversion following charges he bilked customers out of money, as well as other charges.
The pretrial diversion agreement subjects Rory Stringer to one year under the conditions of probation. After the year, the charges against him will be dropped.
Stringer was arrested on Feb. 23, 2017, and charged with 12 felonies – six counts of theft and six counts of misapplication of trust fund. He posted a collective bail amount of $250,000 and was released later that day.
According to the arrest affidavit East Texas News obtained at the time, just after Stringer's arrest, a detective with the Angelina County Sheriff's Office contacted a 68-year-old man on Oct. 12, 2016, who had met with Stringer at the Pool Store on Sept. 23, 2016, and agreed to buy a 21-foot above-ground pool from the store and install it himself for $1,600. He said Stringer told him he would deliver the pool in seven to 10 days.
A Texas Department of Public Safety agent obtained the warrants. One arrest affidavit alleges Stringer took $16,505.06 from a woman and did not deliver on the job. The other alleges Stringer withheld child support and medical support from an employee but did not submit the amount of $6,505.82 to the Texas Attorney General's Office State Disbursement Unit.
"There are going to be cases outside of Angelina County," Angelina County Sheriff Lt. Brett Maisel said. "The bulk of the cases are here in our county. It is very difficult for the families. We know at least five families in Angelina County have been affected by it. We also find it difficult to understand why someone would defraud the elderly."
A civil lawsuit has also been filed in Judge Paul White's District Court. The plaintiff in the case alleges that he paid Stringer $81,575.65 for a pool and accessories.
Stringer closed down the Pool Store in September of 2016 for what he stated was personal issues.
Back in April of 2017, Stringer and Ryan Deaton, his attorney, sat down with East Texas News.
"It truly breaks my heart that the people being affected by this are being wronged," Stringer said. "It is heartbreaking to me."
Stringer claimed that he is innocent from the charges against him. Stringer showed what he is calling a contract between him and former employees Jason Davis and Terri Gillespie.
In the contract, Stringer agreed to transfer all assets of the business to Davis and that Davis would be responsible for completion of all remaining pools, spas and remodels that were currently under contract. The contract also stated that Stringer would assume all debts and liabilities except for projects that were currently under contract. Stringer stated that he gave the company a cashier check to pay for the current work already done.
"I feel like they took this company from me under false pretenses," Stringer said. "They said they were going to do something. They signed the contract that they were going to do it. They took possession of the over quarter million dollars in assets and then they told everybody that Rory took your money and left."
The East Texas News stopped by Caribbean Blue Custom Pools & Spa's to get their side.
Co-owner Ree Davis said:
"We have helped numerous people with open contracts that were left unattended by the Pool Store. We have also taken on elderly customers that were never mentioned by Rory. Money was taken from the customer and no product was delivered. All the vehicles were owned by the bank. Caribbean Blue bought those from the bank. No customers had contracts with Caribbean Blue. The paper is not a legal document. There is not a header and it has not been notarized or filed in the county. All contracts and customers that contacted Caribbean Blue with projects opened or that didn't receive a service, product or above ground pool have all been helped. The debt from Rory not paying his subcontractors was not part of Caribbean Blue and is not any subcontractor that we have or will use. We helped people that have been hurt and left unfinished because it is something that needed to happen. Helping others is the right thing to do. We strive for good word of mouth and doing the right thing is rewarding as a business professional."
---
Never Settle For A Less Than Reputable Pool Builder!
---